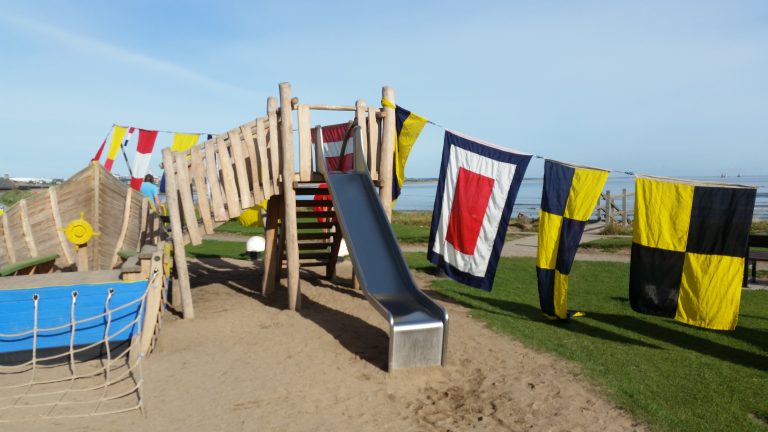 Children living in the village of Fittie are very lucky to have a playpark right on their doorsteps with great views of the sea and boats coming and going from the Harbour. As well as Fittie children, lots of families and school groups come to enjoy this unique beachside park.
From the mid 2000's Fittie playpark had fallen into disrepair with some of the equipment removed by Aberdeen City Council for no longer meeting health and safety standards. With support from the local Community Council, Fittie residents started a playpark charity with the aim of raising funds to buy new equipment for the park.
A group of residents and friends of the playpark formed the Footdee Play Park Charity in 2010, which successfully raised over £15k funds for 2 sets of swings, a see-saw, 3 roundabouts, 2 rockers, a tower and slide, a solid wooden play 'harbour', 2 picnic benches and a park bench and worked with council to have the park fences repainted. Since the establishment of the Fittie Community Development Trust, regeneration of Fittie Playpark has now moved under the auspices of the Trust, with the most recent exciting addition being the brand new playboat and slide.
The new boat replaces a former salmon fishing boat, which although not from the village, was similar to the original boats that were once used by Fittie fishermen and women. Sadly the old boat succumbed to decades of erosive wear from the North Sea and the young seafarers, and became unsafe for further play. Aberdeen City Council kindly offered to fund a replacement, and constulted with the Trust to choose the best design for a new purpose built playboat.
The new boat was designed together with residents to provide a piece of equipment with lots of scope for imaginative play which also reflected the heritage of the village of Fittie. Our design input included the addition of benches inside the boat for visiting school classes to sit inside to eat picnics and learn about the history of the fisher folk in Fittie.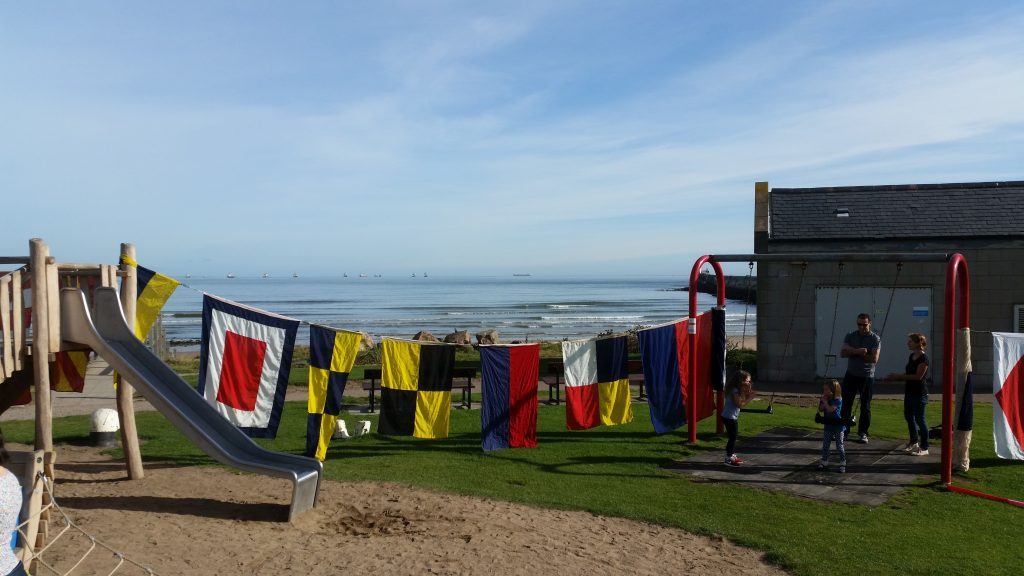 We fondly remember the old boat, but now also love our new boat and enjoy meeting families who have come especially to play on the park. Please contact us with ideas for improvements to the Playpark or just comments about what you most enjoy about coming to play here.