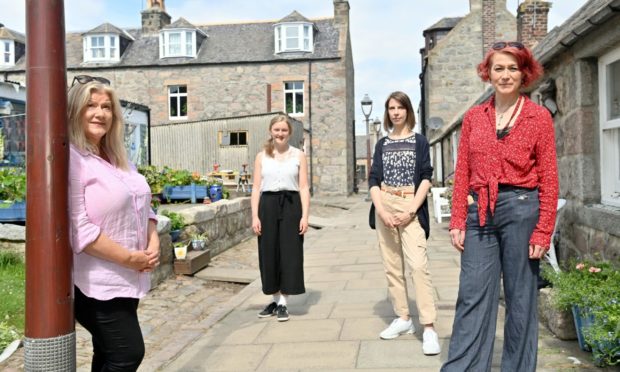 Residents are being asked to join in with the Safe Harbour, Open Sea initiative and say what they would like to see it do and achieve as it looks at ways of bringing people together again as part of post-Covid recovery.
The year-long project – with arts organisation Open Road working in partnership with the Fittie Community Development Trust – now has a team of artists and creative producers working in this special fishing-village-in-the-city.
Pauline Brown, chair of the trust, said: "I think it represents a remarkable opportunity for those in Fittie who want to participate in something that honours the past of Fittie but looks towards the future and how they might be part of Fittie's future… "
Read more in the article by Scott Begbie in the Press and Journal.